For those of you who are looking for something to do over the weekend. We have some exciting news that just might get you jumping for joy. As Square One will be playing host to a popular Japanese confectionary chain on October 5th and 6th. The start time of the event on both days is from 12:00 pm to 7:00 pm. 
Hattendo's Japanese cream buns will be popping up in the Food District, serving up some fresh and delicious cream buns for you to enjoy. The best part is that they will be giving out 100  free cream buns, so try to get there early.
 Also, Hattendo will also be having a 20% discount on all cream buns during the 5th and 6th. If all of this hasn't already piqued your interest, Hattendo is also launching two exclusive limited edition flavoured cream buns. The flavours which are Taro and Blueberry, are exclusively available for this pop-up event.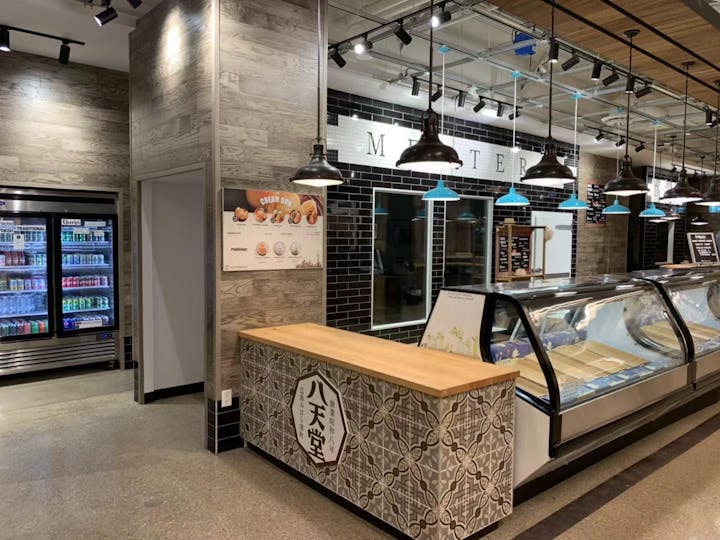 For those who may not be as familiar with Hattendo's Cream Buns, the Japanese confectionary brand started as a simple shop in the Japanese harbour town of Mihara in 1933 and has since expanded to over 90 locations in Asia, along with also having a location in Toronto. 
Some of the possible choices  include a menu of five cream buns and three types of melon buns. The melon buns are  essentially a melon-shaped sweet bread with an outer crust. The cost of a single bun is usually $3.69 each, or $17.69 for a box of five.
[Related: New Roti Restaurant Coming To Streetsville]
The buns will melt in your mouth, as the dough is made with flour imported from Japan. So bring your friends and family to come and enjoy these deliciously comforting buns. It's only a matter of time, before Mississauga welcomes its own permanent Hattendo location.